We're proud of our HR Cloud team. So, we're putting the spotlight on the people who make HR Cloud possible.
Meet Cheyanne. When she's not crunching numbers as our financial analyst, she's helping the people who matter most in customer support. She's a recent LMU graduate and we're pretty proud of her for chasing her dreams and becoming the first to graduate college in her family. Keep reading to learn more about Cheyanne. She's a boss.
What do you do at HR Cloud?
I'm in charge of finances at HR Cloud across our various locations in Los Angeles, Croatia and Vietnam. I also assist in Customer Support by answering customer questions and offering the best solutions to their problems.
What do you like about working at HR Cloud?
I love that I'm able to have a hybrid position here because I never get bored. When I'm in the middle of crunching numbers and getting lost down the rabbit hole of excel formulas, a customer chat comes in to rescue me. I'm able to take a mental break and address their issues and resume number crunching afterwords with a fresh outlook on my spreadsheet.
You were a first generation college graduate. What did that mean to you?
Nothing beats the feeling of walking off that stage and running to my mom who quickly dropped the stadium sized fat heads of my face to embrace me. The words of encouragement she whispered in my ear, along with the scriptures she declared over my life, will stay with me forever. There is no better feeling than hearing my mom say all her hard work paid off. I was determined from the beginning to be successful in life so I can take care of myself and my family, and I'm halfway there.
I feel beyond blessed to have accomplished what I have, given my parents lack of knowledge and experience when it comes to education and the workforce. I'm grateful that I'm now a role model for my younger sister as she looks up to me and hopes to follow in my footsteps.
What is your favorite book?
The Twilight series by Stephenie Meyer. I read all 5 books in 11 days. It was a serious thing for me. I have everything Twilight; invitations to their wedding, blankets, t-shirts, even the necklace Edward gave Bella (please don't judge).

What is your favorite song?
"Fantasy" by Mariah Carey. There is no other song that gives me an urge to belt at the top of my lungs and have a Beyonce concert all in one.
When you're not at HR Cloud, what are you doing?
I live close to the beach so I love going for morning walks outside, but I'm also guilty of staying in and binge watching Netflix. My latest conquest was Stranger Things.
We love memes at HR Cloud. If you had to choose one that relates to you the most, what would it be?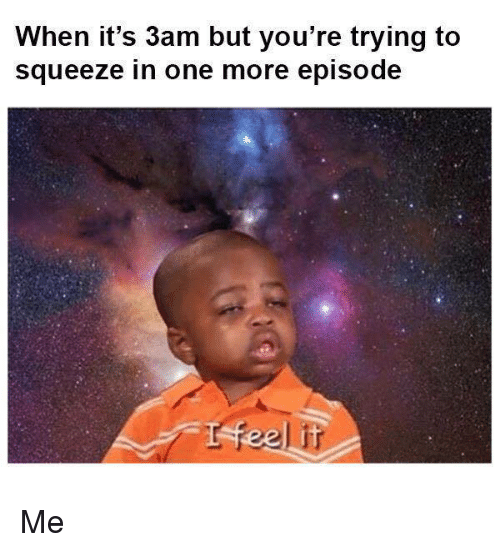 HR Cloud is a leading developer of HR software & HRMS solutions for small and medium size businesses that have high turnover. HR Cloud's Onboard is market leading technology for effective new hire onboarding and Workmates enables employee engagement simply and easily. Founded in 2012, our HRIS empowers teams to easily onboard new hires, manage employee data, create a company social network and support employee development.